The Girl from Spaceship Earth: A True Story (Paperback)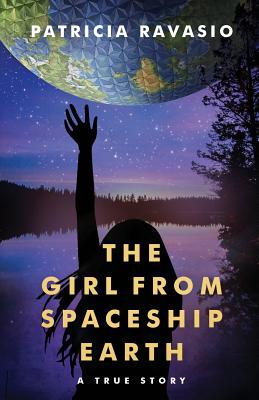 $14.95
Email or call for price
Description
---
Cosmic Surfing with a Genius Called Bucky
This innovative debut memoir tells the remarkable true story of one girl's lifelong passion to live up to the practical utopian ideas of the iconic American genius Steve Jobs called the Leonardo da Vinci of the twentieth century.
Instead of great works of art, R. Buckminster Fuller created innovative ways of thinking. One woman's search to understand and share his ideas and integrities becomes a heartfelt, sometimes hilarious, always inspiring journey.
The famous revolutionary thinker, inventor and futurist known to all as Bucky twice sweeps the author off her feet: First, as a young girl visiting Fuller's 1969 World Game in Carbondale, Illinois with her family, and then again as a fledgling journalist in 1982 Chicago. High atop Michigan Avenue Bucky takes her cosmic surfing-- through the possibilities for humanity.
She promises to share his ideas. But life gets in the way until his predictions start coming true and she realizes her promise has come due.
Readers get a charming introduction to an important historical figure as well as some uncommon sense prescriptions for humanity's success woven throughout an inspirational journey of discovery and awakening. This book lifts readers out of their own comfort zones to find their own voice to speak truth to power. Discovering Bucky's ideas is like finding a new engine under the hood of your car. We are girls and boys from Spaceship Earth.
Endorsed by environmentalist Bill McKibben and the Bucky Fuller estate, this book is an entertaining call-to-action on climate change and an easily accessible introduciton to the famous Bucky's thinking, to his profoundly relevant ideas for how to "bring humanity in for a happy landing."
Appendix includes discussion guide, suggestions for further reading, and a condensed summary entitled Bucky's Eight Rules for Saving the Planet and Your Sanity.
About the Author
---
Patricia Ravasio has won awards for her radio reporting, advertising copywriting, real estate sales, and community volunteerism. She wrote a long-running weekly column for her community newspaper and pens occasional guest opinion pieces for the Marin Independent Journal, but this is her first book, inspired by her 1982 interviews with iconic genius R. Buckminster Fuller (1895-1983). Pat is the mother of three grown daughters and lives with her husband of thirty years in Corte Madera.
Praise For…
---
"I've been waiting for this book! I interviewed Bucky Fuller as a young journalist, and the rush of profound ideas is exactly as this charming story describes. It also proves that serious is not necessarily synonymous with solemn." – Bill McKibben, author and founder, 350.org
"My father was a great teacher because he made people think for themselves, just as the writer learns to do, and as readers will too. I am very excited about this critically timed true story." – Allegra Fuller Snyder, Buckminster Fuller's daughter.
"Ravasio makes profoundly relevant ideas easily accessible in this delightful narrative. These ideas are needed more than ever, especially now as America and the planet struggles." – Amy Edmondson, Novartis Professor of Leadership and Management, Harvard Business School, Author of A Fuller Explanation: The Synergetic Geometry of Buckminster Fuller.