A Voice Beyond Reason (Paperback)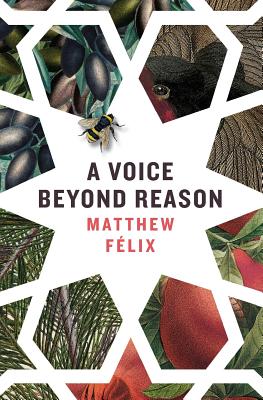 for information about purchasing this book, please contact orders@bookpassage.com
Description
---
"...(a) highly crafted gem... keeps pages turning with its enchanting prose and cast of characters."
- 2019 Publisher's Weekly BookLife Prize
#1 Amazon Bestseller: Spirituality Books * Inspirational Books * Metaphysical & Visionary Books"
I was reminded of Coelho's Alchemist." - Shaun Green (Amazon)

Synopsis: In his mountaintop village in southern Spain, Pablo's entire life seems planned out for him--his place, his vocation, his future. When family tragedy catapults him into an unconventional journey of self-discovery, everything he holds true is called into question. His hopes and dreams. His doubts and fears. His faith in something greater, and his belief in himself. With the help of an unlikely ally, Pablo soon finds that the profound transformation of his inner world leads to dramatic changes on the outside as well.

"In the tradition of Coelho, Garc a M rquez and Allende...beautifully written."
- Rosemary Noble (Goodreads)

Select conversations and episodes now featured on the Pablo's Intuition podcast on most major podcast platforms

Excerpts
"Though ostensibly singing the lyrics to the song, it was his own story to which Pablo gave voice. The deep well from which he drew the profound feelings expressed through the music was his own experience. Fire. Death. Silence. Relationships ended and new ones begun, including with himself. So much in so little time. It still didn't seem real, and it still wasn't over, evolving so fast he could hardly keep up."

"I mean that instead of allowing yourself to slowly become more attuned to your inner voice, you've turned it into some sort of intellectual challenge, something to get a hold on by working hard enough at it, a puzzle to figure out. But that's not how it works. It's experiencing the mystery, opening yourself to how it feels. It's immersing yourself in the subtleties and nuances as it rattles your bones or whispers in your ear. It's not thinking, but feeling."

More: Additional excerpts, videos, and more at: matthewfelix.com/voice-beyond.