Each Step I Take (Paperback)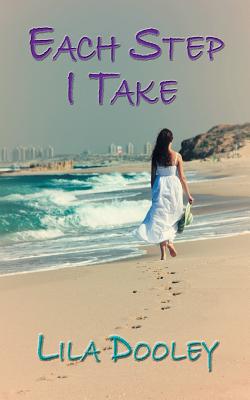 $10.95

Usually Ships in 1-5 Days
Description
---
"Each Step I Take" is the poetic story of one girl's journey through bullying. Told from Lila Dooley's teenage point of view, "Each Step I Take" reflects what many teenagers are experiencing in today's world of growing up with social media and extreme feelings of being excluded by peers or classmates. The poetry, divided into themes of darkness and light, sheds light on how bullying is not just physical-it affects young adults psychologically as well. Lila's message of acceptance and hope is something we all can learn from. As she writes in the poem, "Perfect" Perfect is a word to describe ordinary/That's the thing about me/I am not perfect/I am not ordinary/I am extraordinary.
"The author, Lila Dooley, was just thirteen years old when she wrote "Each Step I Take". Consistently compelling and deftly crafted from beginning to end, it is no exaggeration to observe that "Each Step I Take" is one of those extraordinary works that can be a life altering read. Unreservedly recommended for the personal reading lists of teens and young adults, as well as an invaluable addition to public school and community library collections, "Each Step I Take" is one of those rare works of literature that will linger in the mind and memory long after the book itself has been finished and set back upon the shelf."
--Midwest Book Review, August, 2016
"Why we LOVE this book
Poetry with 5 simple lines and a strong message in each
Poems allow you to experience bullying and understand it from the victim's point of view
Painful beauty expound from each line
Great book for teens, parents and teachers
A book you will want to pass along"
​--Mom-Spot.com
2017 Dragonfly Awards:
School Issues:
1st Place (tie): Each Step I Take by Lila Dooley