The Magic of We (Hardcover)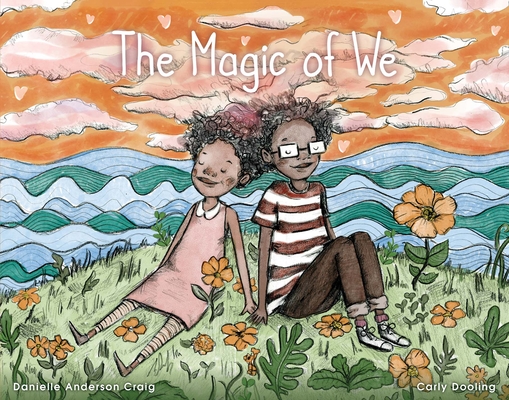 $17.95

Usually Ships in 1-5 Days
Description
---
A heartfelt children's tale describing the beauty of friendship. Includes unreleased music from musician and producer Ikey Owens (Mars Volta, Jack White).
Read The Magic of We, and your heart will expand with joy. -- Juan Alderete de la Pe a, The Mars Volta
Have you ever met the missing piece to your puzzle? The Magic of We will reaffirm your faith in love. -- Cedric Bixler-Zavala, The Mars Volta and At the Drive-In
The Magic of We is a children's picture book by Danielle Anderson-Craig and illustrated by her friend and fellow teacher (they taught at same school ), Carly Dooling. It is a tender tale of blossoming friendship in which two children meet and are transported into a world where the ordinary becomes fantastic and the known becomes surreal as their shared experience creates unlimited imagination and play. The refrain Being with you... reverberates throughout the pages of detailed imagery, lush with color and imagination. It's a magical place that both kids and parents will recognize from their own experience of finding a kindred spirit. A first book for both Anderson-Craig and Dooling, The Magic of We combines the magic of music and the music of words to describe the amazing feeling of finding someone who fits you.

About the Author
---
Danielle Anderson-Craig graduated from the University of Southern California with an American Studies & Ethnicity/ Philosophy degree. Her work as an educator of primary school aged children spans over 15 years, teaching in California and Southern Thailand. Carly Dooling is an illustrator based out of Oakland, California. She attended the University of California, Santa Cruz and received a BFA in Fine Art. She currently works as a Montessori Preschool teacher. Randolph Isaiah Ikey Owens was an American Grammy Award winning keyboardist and producer known for his work with The Mars Volta, Jack White and an array of bands from the Long Beach music scene.