Have Colourful Dreams, Sir (Paperback)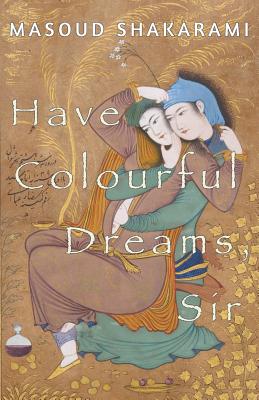 $9.95

Usually Ships in 1-5 Days
Description
---
The revered Persian poets and philosophers of the 13th and 14th century, (such as Saadi and Hafez) wrote lyrical poems called Ghazals, that recounted tales of love in all its splendour and tragedy. The love described differed from western notions of love. Ghazals spoke of separation and pain that demanded complete surrender and total sacrifice.
Have Colourful Dreams, Sir is a contemporary adaptation of the lyrical poems of old. It is a play steeped in symbolism and metaphors. It takes us to an island where a magical shaman, a hapless yet mysterious cripple, a beautiful maiden and a baker of enchanted cookies are faced with a dilemma that demands a solution.
This is a play that is thought-provoking yet remarkably simple in its telling. Any reader who has ever fallen in love will identify with the dangers and perils that such an affliction can bring. It will leave you pondering the complex condition of the emotion which we all must inevitably face.
Award-winning actor and playwright, Masoud Shakarami's first English translation of the play, which won first prize in the Fajr International Theatre Festival, will be sure to entertain and delight.
"There is only one way to understand a Ghazal, and it is not to study it for years, nor visiting various countries nor becoming familiar with the great poets. To understand Ghazal, you only have to drink wine and fall in LOVE."
So pour a glass and immerse yourself in a play all about love.