Study Smart: - (Paperback)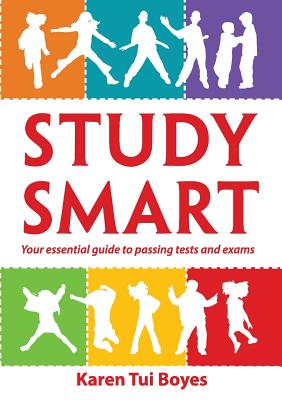 $20.00

Usually Ships in 1-5 Days
Description
---
Study Strategies to Make Learning Stick
Karen Tui Boyes is leading the revolution of assisting students to learn, teachers to teach and advancing anyone's ability to understand the information needed to pass exams. Karen has presented her workshops across five continents, to more than 200,000 audience members, and countless schools. Her Study Skills methods help with exam preparation by teaching simple but strategic learning skills.
You'll discover easy ways to:
+ Incorporate individual learning styles for any kind of test preparation - from drivers license to medical exams;
+ Be study fit, in mind, and body, so that you are truly ready to pass all your exams;
+ Improve your reading, focus, and memory, so that your understanding of what you most need to learn is dramatically enhanced.

Study Skills for kids, young adults, college students, and anyone committed to life long learning is as necessary now as the lunch pack and school bag. Drawing on advanced cognitive learning styles, psychology, and pedagogy, this is a book that teachers, parents, and students can all take value from.