Growing Up Existentially: A Journey from Absurdity to Consciousness (Paperback)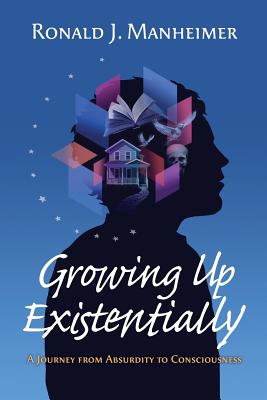 $24.95

Usually Ships in 1-5 Days
Description
---
I had forgotten that I, too, grew up existentially, until I read Ron Manheimer's absorbing new book about life, aging, identity, and consciousness. Moving effortlessly between personal memoir and philosophical meditation, Manheimer takes us back and forth in time to raise timeless questions. The journey is intellectually exciting, for sure, as we encounter deep insights into the human condition - but it is also surprisingly and profoundly emotional. With a light touch, Manheimer stirs the soul.
--
Dan P. McAdams, Henry Wade Rogers Professor of Psychology at Northwestern University.
Philosophers, novelists and playwrights of the existentialist tradition continue to be reprinted, discussed and performed across the world, a testimony to their enduring relevance. Embracing the vitality of these engaging and provocative thinkers and writers, History of Consciousness philosopher Ronald Manheimer takes both newcomers and devotees on a personal search for meaning while addressing twelve key ideas that capture the essence of the existential outlook.
Exploring situations from everyday life, the author reflects on the most abstract existential terms, such as nothingness, temporality and absurdism. And since existentialism's leading lights - Kierkegaard, Sartre, de Beauvoir, and Camus - lived out their ideas in both private and public spheres, Manheimer delves into their biographies to provide a window into scenes of love and loss, war and political upheaval, friendship and betrayal.
Manheimer offers readers a personal view of how historical consciousness was transformed in Europe just as its reverberations reached American shores in the mid-twentieth century. While other philosophical movements such as structuralism, deconstructionism and post-modernism eclipsed the popularity of existentialism, the author shows how its thought currents have inspired the liberation movements of the 20th and 21st centuries - feminism, anti-colonialism, Black Power, and even the age revolution.