Line of Sight (Paperback)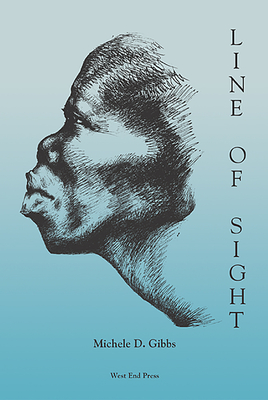 $16.95

Usually Ships in 1-5 Days
Description
---
The creative impulse of Michele D. Gibbs comes from many sources: her Chicago childhood as the daughter of Communist parents, her academic training, her political development during the Civil Rights struggle, her career as a Movement analyst and teacher, and her self-taught artistry in charcoal, painting, murals and sculpture. She has produced four volumes of poetry, including two early collections in the famed Broadside Press series edited by Dudley Randall in Detroit, and several critical essays, three of which are collected here. In recent years she has combined her energies with those of her husband George Colman in publishing an on-line magazine, From the Field, in Oaxaca, Mexico, where they both live.
Whether mounting studio shows or producing public art, giving readings or featuring the work of other revolutionary artists in her magazine, Michele Gibbs reflects the spirit of the places she has lived and the people she has known: her view from the block as a young writer, her work as a community organizer, and her participation in political struggle in the Caribbean during the eighties. She brings courage and determination to her efforts on behalf of creating a better world.
Gibbs' artworks mine their African, African American, and Caribbean roots for their expression of folk culture resisting oppression. Her poetry gives voice to the dialects of her people and their neighbors around the world. Her writings on the page are meant to be chanted and sung. This book offers her complex and beautiful gift, a fusion of word, image, and spirit.
Revolutionary art dwells, by its nature, on edges. This is its power. What is presented as intolerable--as crushing--becomes the figure of its own transformation. . . . In Gibbs' work, there is more than hope or faith: it is a calling into being.--Adrienne Rich