Sacred Practices for Conscious Living: Second Edition (Paperback)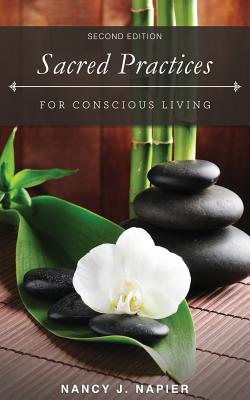 for information about purchasing this book, please contact orders@bookpassage.com
Description
---
Now, nearly two decades later, Napier is ready to share more of her own life story while returning to the subject she was first introduced to by her grandmother. As she comes again to the topic that pervades her life story, she focuses on several themes, including:
- the importance of experiencing a sense of meaning in life;
- the sacred nature of all beings and life itself;
- the belief that everything is an essential part of the full expression of one life, both individually and collectively, and that we inherently draw from an underlying wholeness;
- the power of what it means to be aware in the present moment; and,
- the fact that suffering is part of everyday life, and we can learn to move through it.
Napier explains that once we recognize our place within collective consciousness-- and focus on compassion and mindfulness--we can begin to experience more directly the interdependence and interconnection underlying our place in the universe.