The New Teacher Book: Finding Purpose, Balance, and Hope During Your First Years in the Classroom (Paperback)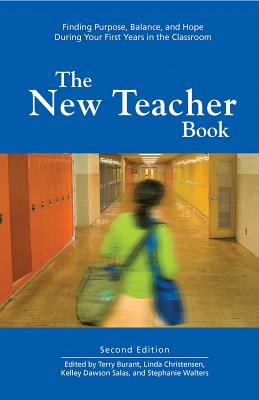 Description
---
Teaching is a lifelong challenge, but the first few years in the classroom are typically a teacher's hardest. Since The New Teacher Book first came out in 2004, it has sold over 50,000 copies and become an invaluable resource for new teachers entering the classroom.


This expanded collection of writings and reflections—some by new teachers, others by veterans with decades of experience to share—offers practical guidance on how to effectively navigate the school system, how to form rewarding professional relationships with colleagues, and how to connect in meaningful ways with students and families from all cultures and backgrounds. It will help new teachers, from kindergarten through high school, sustain the passion and ideals that led them to teaching, and channel that energy into the day-to-day reality of working in a school.


Many teacher education programs give The New Teacher Book to students as they begin student teaching, or upon graduation. School districts have included it as part of their new teacher orientations.
Praise For…
---
"Just when new teachers might feel that it's time to throw in the towel, The New Teacher Book makes its appearance with stimulating stories, ideas, and encouragement that remind teachers why they entered the profession in the first place. Grounded in a deep respect for teachers, the articles, ideas, and resources will inspire and motivate all educators, not just those new to the profession."


— Sonia Nieto, Professor Emerita, University of Massachusetts, Amherst
"An indispensable resource for new teachers has only become better!"


— Christine Sleeter, Professor Emerita, California State University, Monterey Bay
"The New Teacher Book is full of insight and wisdom —- much of it hard-won -— from educators committed to their profession, their colleagues, their students, and to social justice. New (and 'old') teachers, teacher educators, and mentors will find themselves nodding in recognition and leaving this page-turner inspired and recommitted."


— Linda Darling-Hammond, Charles E. Ducommun Professor of Education, Stanford University