War Cantata / Child Object (Paperback)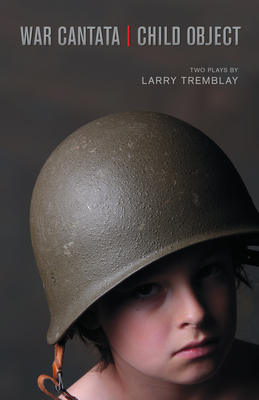 $18.95

Usually Ships in 1-5 Days
Description
---
War Cantata translated by Keith Turnbull How far will humanity go in its quest for power? Why do we desire to eliminate each other through war? War Cantata looks at ways the impulse for violence is transmitted from one generation to the next; for example, when a father teaches his son hatred to transform him into a soldier impervious to pity. Without focusing on a particular battle or soldier, this harsh, intense, choral text builds the rhythmic power of words to expose war's spiral toward hatred.
In 2012, SACD (Soci t des auteurs et compositeurs dramatiques), in partnership with France Culture, awarded
War Cantata
the Prix SADC for best world play written in French, and CEAD (Centre des auteurs dramatiques) awarded it the Prix Michel-Tremblay for the best play written in Quebec in 2012. Cast of 2 men and a chorus.
Child Object
translated by Chantal Bilodeau With child as a blank page, a man sets about constructing his ideal companion manipulating personality, gender, and body. The child becomes the ultimate consumer good. Cast of 1 woman and 2 men.