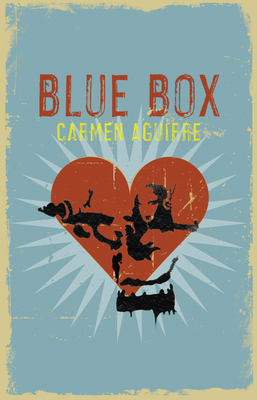 $16.95

Usually Ships in 1-5 Days
Description
---
Six years after fleeing the 1973 military coup that overthrew Salvador Allende, the democratically elected, socialist leader of Chile, eleven-year-old Carmen Aguirre and her family return to South America to join the underground resistance. At eighteen, Carmen commits herself to the movement, running a safe house on the border between Chile and Argentina. Forfeiting her first marriage to the pressures of revolutionary life, and living for years with the ever-present fear of capture and torture for her opposition to the Pinochet regime, Aguirre realizes the sacrifices she who unconditionally loves the cause must make. "When one is in the revolution," she says, "having a personal life is an act of treason."
Fifteen years later, in Los Angeles, Carmen once again unconditionally gives everything of herself - for love of a different kind. She begins a sexually passionate but emotionally impossible relationship with a handsome Chicano TV star whom she pursues as relentlessly as she herself was once hunted.
Emphasizing the tensions between these two modalities of loving, Aguirre's monologue intercuts recollections of events that, although they are disconnected in time and space, together comprise two "core stories" that define her, and which she is challenged to reconcile.
In this sexy, fast-paced, and darkly comic follow-up to her acclaimed autobiography, Something Fierce: Memoirs of a Revolutionary Daughter, Aguirre ultimately asks: Between the extremes of love for the political cause and love for another, how and where does one create space for self-love?
Cast of 1 woman.
About the Author
---
Carmen Aguirre has written and co-written twenty-five plays, including Blue Box, The Trigger, and Chile Con Carne. She is currently touring her latest one-woman show, Broken Tailbone, and is writing three new plays. Her second memoir, Mexican Hooker #1 and My Other Roles Since the Revolution was published in April 2016 to outstanding reviews, was shortlisted for the Hubert Evans Non-Fiction Prize, is a Globe and Mail bestseller, and a National Post and CBC Best Book of 2016. Her first book, the critically acclaimed Something Fierce: Memoirs of a Revolutionary Daughter, won CBC Canada Reads 2012 and is a #1 national bestseller. Carmen is the recipient of the Hispanic Business Alliance's 2014 Ten Most Influential Hispanics in Canada Award, Latincouver's 2014 Most Inspirational Latin Award, the 2014 Betty Mitchell Outstanding Actor Award for her work in Alberta Theatre Projects' The Motherfucker with The Hat, the 2012 Langara College Outstanding Alumna Award, the 2011 Union of B.C. Performers' Lorena Gale Woman of Distinction Award, and the 2002 New Play Centre Award for Best New Play, for The Refugee Hotel. Carmen has over eighty film, TV, and stage acting credits. She is a graduate of Studio 58.