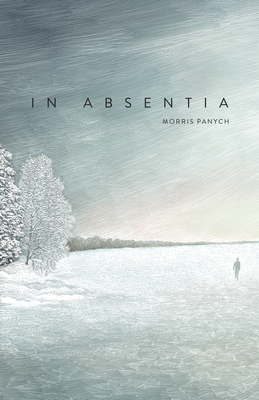 $17.95
Email or call for price
Description
---
Four seasons after her husband Tom's disappearance, Colette remains emotionally paralyzed, isolated in a country cottage. She waits in anguish, not knowing whether he is dead or alive, but clinging to hope. A young stranger in a jean jacket waves to her from the frozen lake - a sign? She emerges to give him her husband's parka - strangely, the boy has a likeness to Tom.
What is the stranger's connection to her geologist husband, kidnapped more than a year before by leftist guerrillas in Colombia? How does this slyly seductive young stranger happen to show up at her home in rural Ontario, thousands of miles away? He seems to know more about Colette than he should, and as he slowly insinuates himself into her life, Colette's attentive sister, Evelyn, and her helpful
neighbour Bill become increasingly alarmed.
Part mystery, part moving story of vanished love, In Absentia explores the notion of disappearance, articulated in very personal terms. Through the tough, time-shifting action of the play, Colette reflects on her marriage and past love, offering rich associative memories while also uncovering the hidden and inaccessible - that which is made to disappear from view.
Guilt and grief, infidelity and infertility, loss and longing are the deeper subjects Panych explores here. At the same time, the play examines the desire to make connections in life - thoughts to deeds, intentions to outcomes - in scenes often enlivened by the playwright's trademark humour.
Cast of 3 men and 2 women.
About the Author
---
Morris PanychPlaywright, actor and director Morris Panych has been described as "a man for all seasons in Canadian theatre." He has appeared in over 50 theatre productions and in numerous television and film roles. He has directed over 30 theatre productions and written over a dozen plays that have been translated and produced throughout the world. He has twice won the Governor General's Award and has won the Jessie Richardson Theatre Award 14 times for acting and directing. He has also been nominated six times for Toronto's Dora Mavor Moore Award and three times for the Chalmers Award. His classic 7 Stories ranks 9th among the ten best selling plays in Canada, outselling the Coles version of Romeo & Juliet.