The Trespassers (Paperback)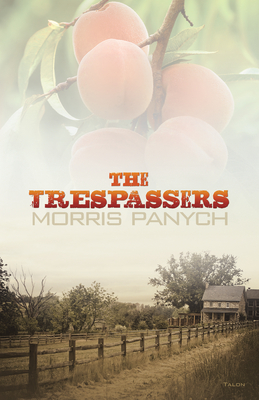 $16.95

Usually Ships in 1-5 Days
Description
---
The Trespassers unfolds over the course of a few weeks in a town in the middle of nowhere--not small enough to be a quaint place or large enough to be in any way an interesting one. They once had a sawmill here, which was a going concern before it was shut down in a labour dispute, and it now crowns a sort of half-town, gutted of its reason for being.
Fifteen-year-old Lowell is no average teenager--and his grandfather, Hardy, is no conventional role model. Whether urging the boy to pilfer peaches from an abandoned orchard, arranging for his sexual initiation with the town's sole remaining prostitute, or teaching him the importance of gambling, Hardy is the despair of Lowell's born-again mother, Cash. But how far into forbidden territory has Lowell actually ventured? An unapologetic anarchist, Hardy may once have owned the abandoned orchard at the heart of the town where he and Lowell spend much of their time trespassing, discussing capitalism and the finer points of the Ten Commandments, as if ethics were nothing more than a game of poker where we win or lose not because of what's in the hand we've been dealt, but because of how we play it with what's in our heads. Torn between his grandfather's atheism and his mother's Christian fundamentalism, Lowell begins to understand that things are not what they seem in what is left of this town. When inspector Milton shows up to investigate a mysterious murder, Lowell's skills at shaping the truth to protect both himself and those he cares about are put to the ultimate test: shall he plea bargain, or stick to the truth as he understands it? As Hardy once pointed out to him, "There's something in between lying and not lying. It's called a story."
About the Author
---
Morris PanychPlaywright, actor and director Morris Panych has been described as "a man for all seasons in Canadian theatre." He has appeared in more than fifty theatre productions and in numerous television and film roles. He has directed more than thirty theatre productions and written more than a dozen plays that have been translated and produced throughout the world. He has twice won the Governor General's Award and has won the Jessie Richardson Theatre Award fourteen times for acting and directing. He has also been nominated six times for Toronto's Dora Mavor Moore Award and three times for the Chalmers Award. His classic 7 Stories ranks ninth among the ten best-selling plays in Canada, outselling the Coles version of Romeo & Juliet.
Praise For…
---
Full of juicy epigrams and insights that linger."
Globe & Mail

a cause for celebration "
Toronto Star

With The Trespassers, Panych has crafted the theatrical equivalent of Johnny Cash's final outputa melancholic, darkly humorous and wrenchingly beautiful portrait of life, death, love and family."
Waterloo Record

You can see why audiences would take to this family tale of an emotionally volatile fifteen-year-old and his cantankerousand terminally illgrandfather who haltingly prepares the youth for life It's bittersweet but not terribly so, and Panych's meaty dialogue is smoothly handled."
Associated Press

Charming and, this being Panych, funny."
National Post

The Trespassers has everything going for it, and is very good entertainment indeed."
scenechanges.com