Tiln & Other Plays (Talonplays) (Paperback)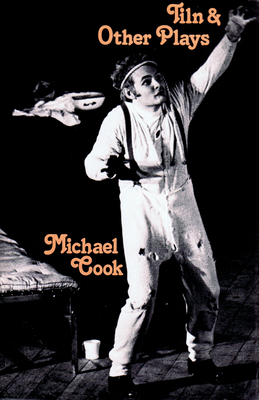 $12.95

Usually Ships in 1-5 Days
Description
---
Three short plays by Michael Cook: Tiln, Quiller and Therese's Creed.
In
Tiln
, two old men are caught in a personal power struggle. Using a lighthouse setting, Cook explores the modern man's dilemma in an uncaring world. Cast of 2 men. In contrast,
Quiller
is a one-person play set in a Newfoundland outport. In this play, Cook creates a portrait of an old man assessing his empty life. Cast of 1 man.
Therese's Creed
is similar to
Quiller
in that Cook again returns to the one-person format in an outport setting, but here he explores the female role. Cast of 1 woman.
About the Author
---
Michael CookOriginally from London, England, Michael Cook began writing plays during the 1950s while serving in the British army in Europe and the Far East. He studied teaching and drama at Nottingham University in the early 1960s and emigrated to St. John's, Newfoundland, in 1965 where he began directing plays and teaching at Memorial University. He has written more than 50 plays, many of them exploring Newfoundland's history and culture--the most notable of which, Jacob's Wake, was published in 1975. After moving to remote outport of Random Island, Cook wrote the one-act dramas collected in Tiln & Other Plays (1976). In the 1980s, Cook divided his time between Newfoundland and Stratford, Ontario, where he was playwright-in-residence in 1987. Michael Cook moved back to St. John's shortly before his death in 1994 at the age of 61.