The Black Book of Colors (Hardcover)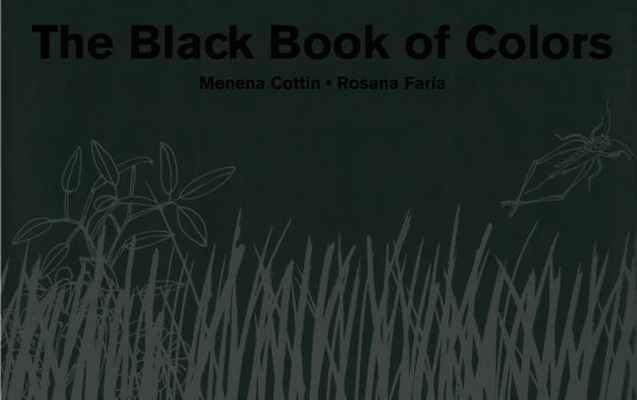 Fall 2008 Kids' List
---
"How do you describe colors to someone who can't see them? Maybe 'green tastes like lemon ice cream and smells like grass that's just been cut.' This dual volume is written in English and Braille, with embossed pictures. An innovative book with a well-presented premise."
— Dorothy Dickerson, Books & More, Albion, MI
Description
---
A New York Times Book Review choice as one of the 10 Best Illustrated Children's Books of 2008
It is very hard for a sighted person to imagine what it is like to be blind. This groundbreaking, award-winning book endeavors to convey the experience of a person who can only see through his or her sense of touch, taste, smell or hearing.
Raised black line drawings on black paper, which can be deciphered by touch, complement a beautifully written text describing colors through imagery. Braille letters accompany the text so that the sighted reader can begin to imagine what it is like to use Braille to read. A full Braille alphabet at the end of the book can be used to learn more.
Correlates to the Common Core State Standards in English Language Arts:
CCSS.ELA-LITERACY.RL.1.1
Ask and answer questions about key details in a text.