A Calgary Album: Glimpses of the Way We Were (Paperback)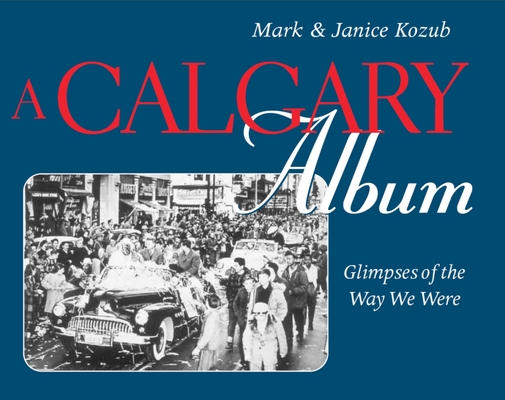 $19.99
Email or call for price
Description
---
Before becoming the oil capital of the nation, Calgary was a nineteenth-century boomtown in the heart of Alberta. The roots of great prosperity were growing, despite the fact that politicians and the general public believed the West was best left to the trapper and trader.
Nurtured by a sense of vision and the sweat of good old-fashioned hard work, Calgary grew, and has now blossomed into a world-class cosmopolitan city noted for its burgeoning oil and gas industry, its famed Calgary Zoo, and of course, the Stampede.
A Calgary Album
is a sentimental journey into a cattle town that grew to be so much more. Through sixty-five glorious black and white photographs and engaging storytelling, the authors take the reader back to the time of the real cowboys, to the days when the streetcar seemed like science fiction, through the Depression, the great wars, the times of boom, bust, and recovery. We revisit the movers, the shakers, and the honourable everyday people who turned this cow town into a city worth bragging about.
About the Author
---
Mark Kozub is an experienced freelance magazine writer for a wide variety of publications, ranging in focus from business to arts and entertainment. Janice Kozub is a professional freelance writer and speech writer for the Government of Alberta.