The Book of Images: Poems / Revised Bilingual Edition (Paperback)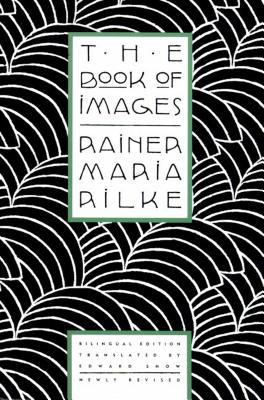 $19.00

Usually Ships in 1-5 Days
Description
---
Now substantially revised by Edward Snow, whom Denise Levertov once called "far and away Rilke's best translator," this bilingual edition of The Book of Images contains a number of the great poet's previously untranslated pieces. Also included are several of Rilke's best-loved lyrics, such as "Autumn," "Childhood," "Lament," "Evening," and "Entrance."
About the Author
---
Rainer Maria Rilke was born in Prague in 1875 and traveled throughout Europe for much of his adult life, returning frequently to Paris. There he came under the influence of the sculptor Auguste Rodin and produced much of his finest verse, most notably the two volumes of New Poems as well as the great modernist novel The Notebooks of Malte Laurids Brigge. Among his other books of poems are The Book of Images and The Book of Hours. He lived the last years of his life in Switzerland, where he completed his two poetic masterworks, the Duino Elegies and Sonnets to Orpheus. He died of leukemia in December 1926.

Edward Snow is a professor of English at Rice University. He is the recipient of an Academy of Arts and Letters Award for his Rainer Maria Rilke translations and has twice received the Academy of American Poets' Harold Morton Landon Translation Award. He is the author of A Study of Vermeer and Inside Bruegel.
Praise For…
---
"Snow, who so insightfully translated the two volumes of Rilke's New Poems, has now turned to The Book of Images, one of the poet's most startling and diverse masterworks. Snow has rendered with great skill and accuracy a work both familiar and unknown, more complicated and more immediate than many have suspected, at once grave, mysterious, and beautiful." —Edward Hirsch

"How much setting straight Snow's new translation of The Book of Images accomplishes! With these sorrowing and luminous poems to lead up to Snow's two volumes of the New Poems, it is possible to gain, for the first time in English, a consistent perspective of Rilke's difficult canon, here restored and disclosed to stunning effect." —Richard Howard