G.W.G.: Piece by Piece (Paperback)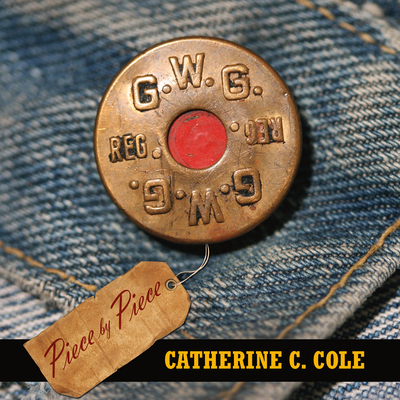 $29.95
Email or call for price
Description
---
Winner, Alberta Historical Resources Foundation Heritage Award, Canadian Museums Association Outstanding Achievement in Publications, and Redgees Legacy Award
Shortlisted, Robert Kroetsch City of Edmonton Book Prize
Remember pearl-snap Western shirts, Scrubbies jeans, and denim jackets, George W. Groovy, Cowboy Kings, Red Straps?
Take a trip down memory lane and relive the GWG story Remember the slogans "Anything Goes," "They wear longer, because they're made stronger," and Wayne Gretzky's declaration that "I grew up in GWGs"? GWGs have been a cultural icon in Canada since the company's founding in 1911. Here, at long last, is the complete, lushly illustrated history of the Great Western Garment Company, whose products were staples for some generations and defined cool for others.
This lavish book includes archival photographs, advertisements, product photos, and insights on the long history of this iconic Canadian company. Begun in Edmonton, GWG not only manufactured jeans, but also helped immigrant women support their families, becoming a model of management and labour working collaboratively. GWG eventually became the largest workwear manufacturing company in Canada, providing different styles of work and leisure clothing for men, women, and children, and for the military during both world wars. Although Levis acquired the company during the 1960s and '70s and closed the last factories in 2004, the GWG brand remains a part of pop culture. It is firmly fixed in the Canadian psyche and still holds a place in Canadian hearts.