in field latin (The Seagull Library of German Literature) (Paperback)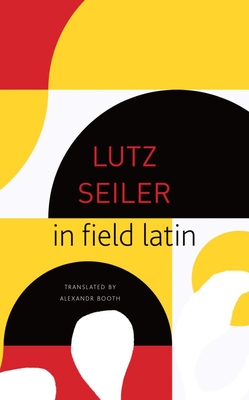 $10.50
Email or call for price
Description
---
Lutz Seiler grew up in the former East Germany and has lived most of his life outside Berlin. His poems, not surprisingly, are works of the border, the in-between, and the provincial, marked by whispers, weather, time's relentless passing, the dead and their ghosts. It is a contemporary poetry of landscape, fully aware of its literary and non-literary forebears, a walker's view of the place Seiler lives, anchored by close, unhurried attention to particulars. With his precise, memorable language—rendered here in compelling English—Seiler has pulled off a difficult feat: recontextualizing and radically personalizing the long tradition of German nature writing for the twenty-first century.
About the Author
---
Lutz Seiler was born in 1963 in Gera, a town in eastern Thuringia. He has published one novel and several volumes of poetry, short stories, and essays.

Alexander Booth is a writer and translator. He lives in Berlin.
Praise For…
---
"Seiler has masterful command of a subtle style (expertly carried over with cunning intuition by Booth), both skittish & firm in its diction and movement, tense and tensile in its branching extensions and jittery vertiginous drops. One could call it elliptical, but it's more a kind of binocular vision, with one lens ground for cosmic focus and the other for a microscope. The voicing of such vision shifts from ecstatic to abject; the idiom is constantly sliding, smearing, merging to connect phenomena and feeling in work that opens a new approach in the ecological awareness currently driving poetry on both sides of the Atlantic. Seiler has effectively rewired the lyric for the twenty-first century, tuning the dial of the poetic to its lower frequencies, where the signal can pass through walls."
— Joshua Weiner, Poetry Magazine
"A careful arrangement of seven sections, each including between one and eleven poems, allows Seiler's poetry to speak for its richness, assertions visible like reflected, projected light through a prism. At times dense, and at other times utterly accessible and distilled, in field latin is as much about playfulness in themes and core ideas as it is about challenge and a personalized representation of the self."
— Queen Mobs Teahouse