Sheep Manual: The complete step-by-step guide to caring for your flock (Haynes Manuals) (Hardcover)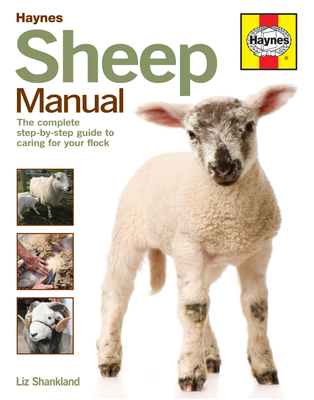 $36.95
Email or call for price
Description
---
Sheep have to be one of the most versatile livestock animals on the planet. All-in-one grazing and fertilising machines, they provide meat and milk for our tables, wool for clothing, carpets, and insulation, skins for leather and rugs, and a whole host of other products.
If you have recently acquired sheep or are thinking of starting a small flock, this book is for you. The Sheep Manual is a quick-reference, up-to-date, and easy-to-read guide which helps you choose the right breed for your land, provides essential health and welfare information, and guides you through your first breeding and lambing season.
About the Author
---
Liz Shankland has a smallholding 800 feet up a mountain in Wales, where she keeps pigs, sheep, chickens and turkeys, and is a respected breeder of Tamworth pigs, and a prize-winning exhibitor. She is a journalist and broadcaster, and is the resident pig expert for Country Smallholding magazine.