Peace, Progress, and the Professor: The Mennonite History of C. Henry Smith-Hardcover (Hardcover)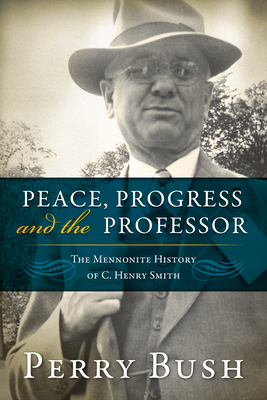 $39.99

Usually Ships in 1-5 Days
Description
---
What does it mean to be Mennonite in the modern world? And what is the witness of a peace church that is always at risk of splintering? C. Henry Smith--son of an Amish family, erudite historian, urbane bank president, and pioneer of Mennonite scholarship--sought answers to these questions in the middle of the 20th century, and his answers reverberate through the church to this day.
In this engaging narrative biography, historian Perry Bush chronicles Smith's childhood in an Illinois farming community, his youthful turn toward intellectual inquiry, and his confidence that Anabaptist faith and life offer gifts to the wider world. By recounting the story of one of the foremost Mennonite intellectuals, Bush surveys the storied terrain of 20th-century Mennonite identity in its selective borrowing from wider culture and its tentative embrace of progressive reforms and higher education, and growing conviction that Anabaptism served as a taproot of Western civilization. Bush argues that Smith's body of historical writing furnished a new generation of Mennonites with both an understanding of their shared past and the tools to navigate an ever-shifting present.
Volume 49 in the Studies in Anabaptist and Mennonite History Series.