Heroic Living: Discover Your Purpose and Change the World (Paperback)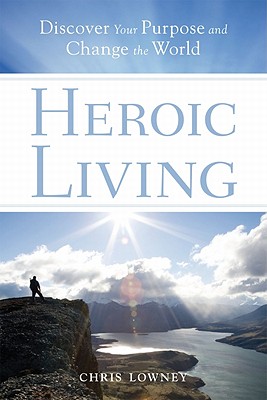 $19.99

Usually Ships in 1-5 Days
Description
---
Each of us has a special purpose in life—do you know what yours is? In Heroic Living, best-selling author and former investment banker Chris Lowney combines the proven practices of Ignatian spirituality with his business expertise to help each of us discover our mighty purpose in life and develop a personal life strategy to achieve it.
By merging Ignatian Spirituality with astute business knowledge, Lowney provides the tools and strategies needed to make practical, long-term life changes that move us away from our fractured, compartmentalized lives and toward the satisfaction and wholeness that each of us desires so deeply.
About the Author
---
CHRIS LOWNEY, a former Jesuit seminarian, served as a Managing Director at J. P. Morgan & Co. on three continents. He currently chairs the board of CHI, one of the nation's largest hospital systems. Author of the best-selling Heroic Leadership and the award-winning Pope Francis: Why He Leads the Way He Leads, he speaks widely on leadership, corporate ethics, and decision making, and has been featured in Forbes, Harvard Business Review, Fast Company, and the Wall Street Journal, among others. He will be donating all of his proceeds from this book to support schools in impoverished communities. Visit www.chrislowney.com to learn more.
Praise For…
---
"Clearly relevant and necessary in today's self-centered and directionless world. Read it not merely for the latest tips to be better than yourself or your neighbor. Read it to hear the still small voice that says that you and I are created for heroic living."
--Eagles Vantage Point