Chouteau's Chalk: Poems (Georgia Poetry Prize) (Paperback)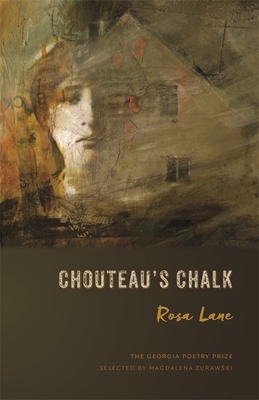 $19.95
Email or call for price
Description
---
In Chouteau's Chalk, Rosa Lane's poems take a deep dive into the emotional and the erotic. Gender bent, her poems reside amid a tomboy's emerging sexual identity within a world confined by heterosexual construction and its persistent mores. Her collection piques a countermythos that unfolds within a small fishing village opening a forbidden and hidden world with sensorial intensity and lyrical momentum.
An epigraph from Audre Lorde's notable work
The Uses of the Erotic: The Erotic as Power
hovers over every poem from birth through marriage, traversing calamities and holograms of desire, giving the "I" permission to assume full agency with power and dignity in a manner that is as acute as revelatory.
About the Author
---
ROSA LANE is the author of Tiller North and Roots and Reckonings. Her poems are forthcoming or have appeared in Crab Orchard Review, Cutthroat, Folio, New South, Nimrod, Ploughshares, RHINO Poetry, the Tishman Review, Verse Daily, and elsewhere. As a poet and architect, she splits her time between coastal Maine and the San Francisco Bay Area, where she lives with her wife.