Chronicles of Majnun Layla and Selected Poems (Middle East Literature in Translation) (Paperback)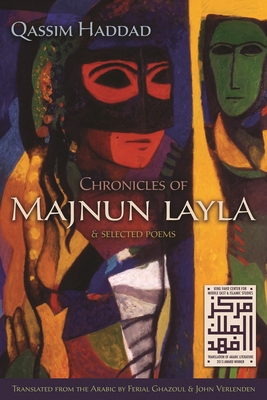 $14.95

Usually Ships in 1-5 Days
Description
---
Chronicles of Majnun Layla and Selected Poems brings together in one volume Haddad's seminal work and a considerable selection of poems from his oeuvre, stretching over forty years. The central poem, Chronicles of Majnun Layla, recasts the seventh-century myth into a contemporary, postmodern narrative that revels in the foibles of oral transmission, weaving a small side cast of characters into the fabric of the poem. Haddad portrays Layla as a daring woman aware of her own needs and desires and not afraid to articulate them. The author succeeds in reviving this classical work of Arabian love while liberating it from its puritanical dimension and tribal overtones.
The selected poems reveal Haddad's playful yet profound meditations. A powerful lyric poet, Haddad juxtaposes classical and modern symbols, and mixes the old with the new, the sensual with the sacred, and the common with the extraordinary. Ghazoul and Verlenden's masterful translation remains faithful to the cultural and historical context in which the original poetry was produced while also reflecting the uniqueness of the poet's style and his poetics.
About the Author
---
Qassim Haddad is a Bahraini poet, notable within the Arab world for his free verse poetry. He has published more than a dozen collections of poetry and works of critical prose, and a memoir. His poems have been translated into several languages including German, English, and French. Ferial Ghazoul is professor of English and comparative literature at the American University in Cairo. She is the editor of Alif: Journal of Comparative Poetics. John Verlenden is a writing instructor in the Department of Rhetoric and Composition at the American University in Cairo. He is the co-translator, along with Ferial Ghazoul, of Rama and the Dragon: An Egyptian Novel.