The Hour of the Star: 100th Anniversary Edition (Hardcover)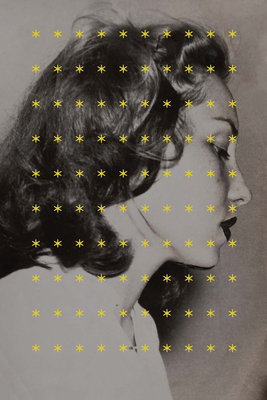 $19.95

Usually Ships in 1-5 Days
Description
---
Clarice Lispector's best-selling masterpiece—"her finest book" (The Nation)—now in a special hardcover edition to celebrate the centenary of her birth, with an illuminating new afterword by her son
The Hour of the Star
, Clarice Lispector's consummate final novel, may well be her masterpiece. Narrated by the cosmopolitan Rodrigo S.M., this brief, strange, and haunting tale is the story of Macabéa, one of life's unfortunates. Living in the slums of Rio and eking out a poor living as a typist, Macabéa loves movies, Coca-Cola, and her rat of a boyfriend; she would like to be like Marilyn Monroe, but she is ugly, underfed, sickly, and unloved. Rodrigo recoils from her wretchedness, and yet he cannot avoid the realization that for all her outward misery, Macabéa is inwardly free. She doesn't seem to know how unhappy she should be. As Macabéa heads toward her absurd death, Lispector employs her pathetic heroine against her urbane, empty narrator—edge of despair to edge of despair—and, working them like a pair of scissors, she cuts away the reader's preconceived notions about poverty, identity, love, and the art of fiction. In her last book she takes readers close to the true mystery of life and leaves us deep in Lispector territory indeed.
About the Author
---
Clarice Lispector (1920–1977), the greatest Brazilian writer of the twentieth century, has been called "astounding" (Rachel Kushner), "a penetrating genius" (Donna Seaman, Booklist), and "one of the twentieth century's most mysterious writers" (Orhan Pamuk).

General editor of the new translations of Clarice Lispector's complete works at New Directions, BENJAMIN MOSER is the author of Why This World: The Biography of Clarice Lispector, and Sontag: Her Life and Work, which was awarded the Pulitzer Prize. His new book, The Upside-Down World: Meetings with the Dutch Masters, will be published in October.

Paulo Gurgel Valente was born in Washington, DC, in 1953, while his father was stationed in the Brazilian embassy. He has published books on economics and finance.

Colm Toibin is currently the Irene and Sidney B. Silverman professor of the humanities at Columbia University and succeeded Martin Amis as professor of creative writing at the University of Manchester.
Praise For…
---
Every page vibrates with feeling. It's not enough to say that Lispector bends language or uses words in new ways. Plenty of modernists do that. No one else writes prose this rich.
— Lily Meyer - NPR

Sphinx, sorceress, sacred monster. The revival of the hypnotic Clarice Lispector has been one of the true literary events of the twenty-first century.
— Parul Sehgal - The New York Times

This new translation of The Hour of the Star reveals the mesmerizing force of the revitalized modernist's Rio-set tale of a young naif, who, along with the piquantly intrusive narrator, challenges the reader's notions of identity, storytelling, and love.

— Meghan O'Grady - Vogue

Most late work has a spectral beauty, a sense of form and content dancing a slow and skillful waltz with each other. Lispector, on the other hand, as she came to the end of her life, wrote as though her life was beginning, with a sense of a need to stir and shake narrative itself to see where it might take her, as the bewildered and original writer that she was, and us, her bewildered and excited readers.
— Colm Tóibín

I'm really obsessed by this writer from Brazil, Clarice Lispector. I love her because she writes whole novels where not one thing happens—she describes the air. I think she's such a great, great novelist.
— John Waters