Venus in Fur: A Play (Paperback)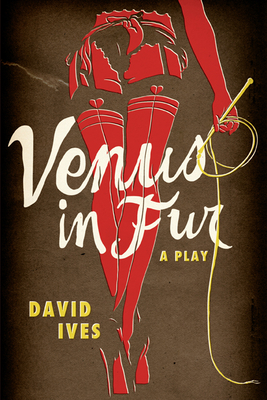 $15.00

Usually Ships in 1-5 Days
Description
---
A young playwright, Thomas, has written an adaptation of the 1870 novel Venus in Fur by Leopold von Sacher-Masoch (after whom the term "masochism" was coined); the novel is the story of an obsessive adulterous relationship between a man and the mistress to whom he becomes enslaved. At the end of a long day in which the actresses Thomas auditions fail to impress him, in walks Vanda, very late and seemingly clueless, but she convinces him to give her a chance. As they perform scenes from Thomas's play, and Vanda the actor and Vanda the character gradually take control of the audition, the lines between writer, actor, director, and character begin to blur. Vanda is acting . . . or perhaps she sees in Thomas a masochist, one who desires fantasy in "real life" while writing fantasies for a living.
An exploration of gender roles and sexuality, in which desire twists and turns in on itself, Venus in Fur is also a witty, unsettling look at the art of acting—onstage and off.
About the Author
---
David Ives's plays include two evenings of one-act comedies, All in the Timing (win­ner of the Outer Critics Circle Award) and Time Flies, as well as New Jerusalem: The Interrogation of Baruch de Spinoza; Is He Dead? (adapted from Mark Twain); Irving Berlin's White Christmas; Polish Joke; and Ancient History. He has also adapted Cor­neille's The Liar, Molière's The School for Lies, and Regnard's Le Légataire universel.
Praise For…
---
"Wildly intelligent and sometimes frightening."
—Hilton Als, New Yorker 


"Nifty, skillfully wrought entertainment, an enjoyable game of kitten-with-a-whip and mouse."
—Charles Isherwood, New York Times 


"David Ives . . . has grown into a playwright of considerable consequence—which doesn't mean that he's lost his sense of humor.
Venus in Fur
. . . actually feels a bit like one of Mr. Ives's one-act plays writ large, though it cuts much deeper, both intellectually and emotionally."
—Terry Teachout, Wall Street Journal