The Potter's Eye: Art and Tradition in North Carolina Pottery (Hardcover)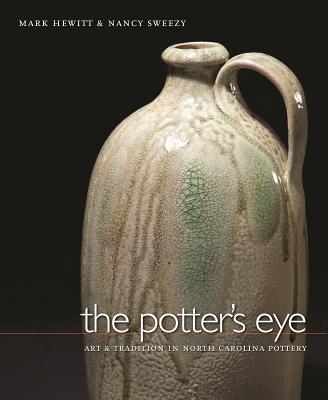 $50.00

Usually Ships in 1-5 Days
Description
---
Classic North Carolina stoneware pots--with their rich textures, monochromatic glazes, and minimal decoration--belong to one of America's most revered stoneware pottery traditions. In a lavishly illustrated celebration of that tradition, Mark Hewitt and Nancy Sweezy trace the history of North Carolina pottery from the nineteenth century to the present day. They demonstrate the intriguing historic and aesthetic relationships that link pots produced in North Carolina to pottery traditions in Europe and Asia, in New England, and in the neighboring state of South Carolina.

With hundreds of color photographs highlighting the shapes and surfaces of carefully selected pots, The Potter's Eye honors the keen focus vernacular potters bring to their materials, tools, techniques, and history. It is an evocative guide for anyone interested in the art of North Carolina pottery and the aesthetic majesty of this resilient and long-standing tradition.

The Potter's Eye: Art and Tradition in North Carolina Pottery is the companion publication to an exhibition of the same name running from October 30, 2005, through March 19, 2006, at the North Carolina Museum of Art.