Circles of Sorrow, Lines of Struggle: The Novels of Toni Morrison (Southern Literary Studies) (Paperback)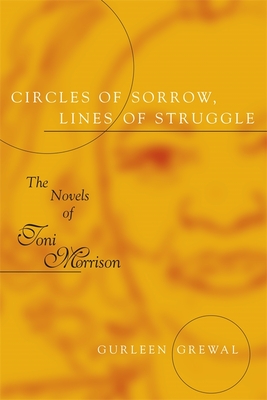 $19.95

Usually Ships in 1-5 Days
Description
---
This close study of the first six novels of Toni Morrison--The Bluest Eye, Sula, Song of Solomon, Tar Baby, Beloved, and Jazz--situates her as an African American writer within the American literary tradition who interrogates national identity and reconstructs social memory. Circles of Sorrow, Lines of Struggle portrays Nobel laureate Morrison as a historiographer attempting to bridge the gap between emergent black middle-class America and its subaltern origins.
Gurleen Grewal demonstrates how Morrison's novels perform a therapeutic and political function of recovery. What is most compelling about Morrison's fiction, Grewal posits, is its reevaluation of the individual via the complex sociopolitical heritage that bespeaks the individual. Ultimately, these fictive "circles of sorrow" invite the reader into the collective struggle of humankind who are living the long sentence of history by repeating, contesting, and remaking it.
About the Author
---
Gurleen Grewal is associate professor of women's studies at the University of South Florida in Tampa.