Murder at the Lanterne Rouge Lib/E (Aimee Leduc Investigations) (Compact Disc)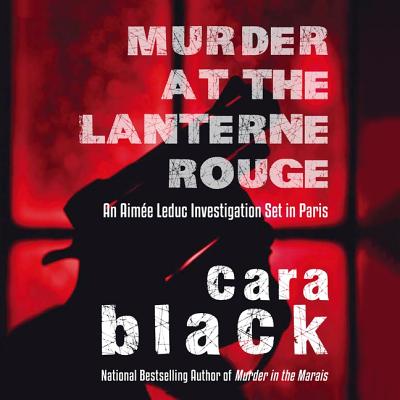 $64.95
Email or call for price
March 2012 Indie Next List
---
"This is a whirlwind mystery featuring Aimee Leduc of the Leduc Detective Agency. The agency specialized in computer security, but Aimee always stumbles onto murders, and in this case she must find the murderer because her partner Rene's girlfriend is the main suspect. Black expertly weaves the social issues of Chinese sweatshops and illegal immigrants with current science and computer technology, 14th century Templars and guilds, and the local police and French secret service. The murder is only one of the mysteries in this investigation that will delightfully transport you to Paris."
— Patricia Moody, Hickory Stick Bookshop, Washington Depot, CT
Description
---
Aimee Leduc is happy that her long-time business partner Rene has found a girlfriend. Really, she is. It's not her fault if she can't suppress her doubts about the relationship; Rene is moving way too fast, and Aimee's instincts tell her Meizi, this supposed love of Rene's life, isn't trustworthy. And her misgivings may not be far off the mark. Meizi disappears during a Chinatown dinner to take a phone call and never comes back to the restaurant. Minutes later, the body of a young man, a science prodigy and volunteer at the nearby Musee, is found shrink-wrapped in an alley-with Meizi's photo in his wallet.
Aimee does not like this scenario one bit, but she can't figure out how the murder is connected to Meizi's disappearance. The dead genius was sitting on a discovery that had France's secret service keeping tabs on him. Now they're keeping tabs on Aimee.
A missing young woman, an illegal immigrant raid in progress, botched affairs of the heart, dirty policemen, the French secret service, cutting-edge science secrets, and a murderer on the loose-what has she gotten herself into? And can she get herself-and her friends-back out of it all alive?