The Complete Book of Cacti & Succulents: The Definitive Practical Guide to Culmination, Propagation, and Display (Paperback)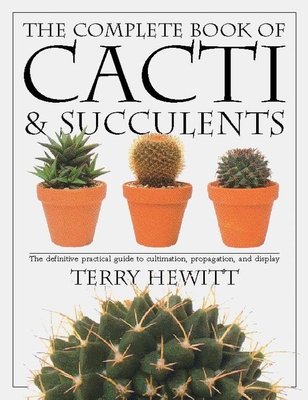 $20.00
Email or call for price
Description
---
This gorgeous guide features the history, cultivation, and imaginative use of more than 300 succulent and cacti plants in comprehensive, easy-to-follow illustrated stages. The Complete Book of Cacti & Succulents is a feast of in-depth information and over 600 eye-catching photographs. This book has everything you need to make your plant arrangements healthy and spectacular no matter what kinds of succulents you use. Using this guide, you will quickly discover just how bold and creative you can be with these arrangements, and understand why so many decorators can recommend succulents for almost every occasion. 

Whether you're just thinking about decorating with these beautiful, easy-to-care-for plants, or you've been a sucker for succulents for a good long while, this book contains ideas and inspiration for beginners and masters alike. Through step-by-step full-color sequences and expert guidance, this book gives in-depth information on the history, cultivation, and creative use of hundreds of strikingly handsome specimens of cacti and provides practical information for use in both house and garden.
About the Author
---
Terry Hewitt has more than 30 years' experience growing cacti and succulents. As well as an author, he is the owner of Holly Gate Cactus Nursery, a world-famous collection of more than 50,000 plants, including rare specimens from deserts and jungles around the world. Hewitt also advises and gives lectures for cactus and horticultural societies worldwide.