The Real James Bond: A True Story of Identity Theft, Avian Intrigue, and Ian Fleming (Hardcover)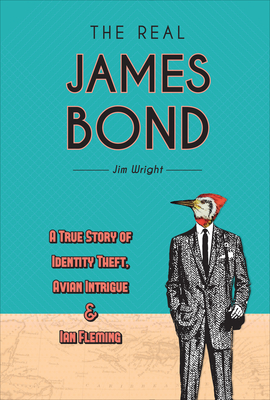 $24.99

Usually Ships in 1-5 Days
Description
---
Whatever happened to him actually outshines anything I've had my James Bond do. --Ian Fleming
James Bond: author, ornithologist, marksman, and . . . identity-theft victim? When James Bond published his landmark book, Birds of the West Indies, he had no idea it would set in motion events that would link him to the most iconic spy in the Western world and turn his life upside down. Born into a wealthy family but cut off in his early twenties, James Bond took off to the West Indies in search of adventure. Armed with arsenic and a shotgun, he took months-long excursions to the Caribbean to collect material for his iconic book, Birds of the West Indies, navigating snake-infested swamps, sleeping in hammocks, and island-hopping on tramp steamers and primitive boats. Packed with archival photos, many never before published, and interviews with Bond's family and colleagues, here is the real story of the pipe-smoking, ruthless ornithologist who introduced the world to the exotic birds of the West Indies.
About the Author
---
Jim Wright (Allendale, New Jersey) is a prize-winning writer, blogger, and birding columnist for The [Bergen] Record in northern New Jersey. His books include The Nature of the Meadowlands, Jungle of the Maya, and Hawk Mountain. Follow his adventures on Twitter @1realjamesbond, and read his blog at realjamesbond.net.