The Complete Book of Dog Breeding (Paperback)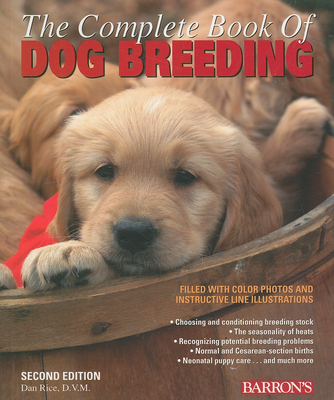 Description
---
The complete guide to dog breeding—from a canine expert!
The perfect dog guide for experienced dog breeders, novice dog breeders, potential dog breeders, or dog lovers, The Complete Book of Dog Breeding is the ultimate canine breeding resource. Written by a veterinarian with years of experience, this dog book offers guidance on a variety of useful topics, including:
Canine Health Information (CHC) surveys and data
Helpful color photos and line art
How and when to breed dogs
Pregnancy duration, nutrition, and stages of labor
Puppy care, from nutrition to training and socializing
Pedigrees, registration, and titles
And much more!
Written using accessible, non-technical language, this comprehensive pet guide covers all stages of breeding and rearing.