Ramen, Ramen!: A Memory Game (Game)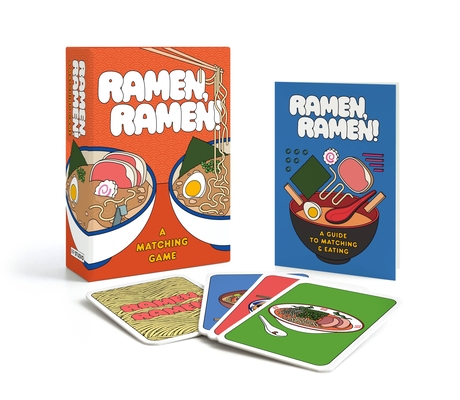 $18.00

Usually Ships in 1-5 Days
Description
---
Use your noodle in this soup-er fun memory game that will leave you hungry for more.
Grab your chopsticks and soup spoons as you match twenty-five different regional styles of ramen—from Asahikawa to Instant, Sapporo, and Yokohama—in this eye-catching, educational memory game perfect for ramen lovers of all kinds. The game includes:
50 ramen matching cards (25 unique pairs)
Illustrated booklet with rules and ramen profiles
About the Author
---
Zachary Woodard is a writer, educator, and avid gamer in Philadelphia. Zachary loves food, the way it brings us together, and how we use it to express ourselves. His favorite food is the dahi puri from a small corner stand in Mumbai. He hopes to one day get to travel through Japan and sample as many authentic gotochi ramen as he can.