The Doctor is In: The Peanuts Psychiatric Help Kit (Paperback)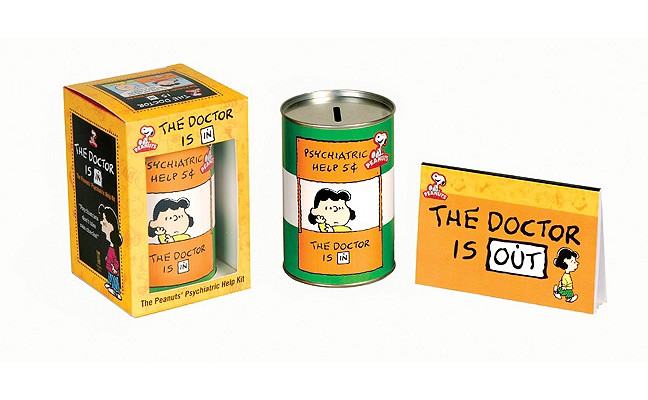 $12.95
Email or call for price
Description
---
Now anyone can turn to that wellspring of psychiatric wisdom that the Peanuts gang turns to when things go wrong: Lucy Van Pelt. She tells it like it is and collects every nickel she can for it. With this kit Peanuts fans and would-be therapists can set their own price and start collecting on their words of wisdom.
We could all use a little advice sometimes, and no one offers help to distressed souls like Lucy. Feeling nervous? "Learn to relax…five cents, please!" Feeling depressed? "Snap out of it! Five cents, please." Scared? "You're no different from anyone else…Five cents, please!" The Doctor Is In offers a replica of Lucy's own coin collection can and a 64-page book of classic Peanuts comic strips filled with Lucy-style wisdom to bring solace to the most troubled minds.