The Unofficial Yellowjackets Coloring Book: Color over 50 Images of the Characters, Wilderness, and More! (Paperback)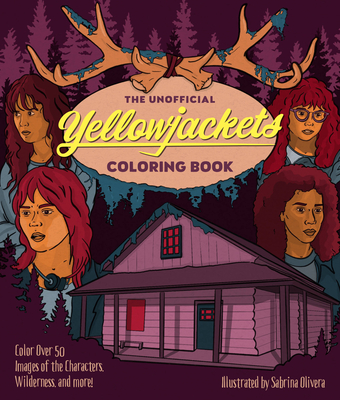 $12.99

Usually Ships in 1-5 Days
Description
---
The Unofficial Yellowjackets Coloring Book brings the hit Showtime series to your fingertips with over 50 drawings for you to color.

The popular television show Yellowjackets tells the story of a girls high school soccer team whose private plane crashes in the wilderness of Ontario while headed to a national tournament in Seattle. The episodes interweave the dark experiences of the survivors who are left to fend for themselves for nineteen months with their lives as adults coping with what happened out there.

With The Unofficial Yellowjackets Coloring Book, you can express your creative side and get away from your own drama by reliving the gripping mystery and horror of this TV drama. Inspired by scenes from the show itself, color in one-sided pages featuring characters, memorable quotes, and wilderness experience.

This book is perfect for those who enjoy coloring and are a fan of the characters who unravel their past and figure out the truth.
About the Author
---
Sabrina Olivera is an illustrator based in Florida. She has been creating art all her life whether it be digital media or traditional art. Creating art from her favorite pop culture tv shows and movies is an act of escapism for her. She hopes these illustrations being the same type of joy along with them! The rest of her works can seen on Instagram @sabrina_olivera.