The Drowning Summer (Hardcover)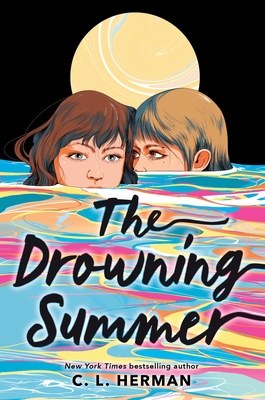 $18.99

Usually Ships in 1-5 Days
Description
---
A gorgeously atmospheric contemporary fantasy by the New York Times bestselling author of All of Us Villains.

Six years ago, three Long Island teenagers were murdered—their drowned bodies discovered with sand dollars placed over their eyes. The mystery of the drowning summer was never solved, but as far as the town's concerned, Evelyn Mackenzie's father did it. His charges were dropped only because Evelyn summoned a ghost to clear his name. She swore never to call a spirit again.

She lied.
 
For generations, Mina Zanetti's family has used the ocean's power to guide the dead to their final resting place. But as sea levels rise, the ghosts grow more dangerous, and Mina has been shut out of the family business. When her former friend Evelyn performs another summoning that goes horribly wrong, the two girls must uncover who was really behind the drowning summer murders—and navigate their growing attraction—before the line between life and death dissolves for good.
 
Beautifully written and enticingly witchy, The Drowning Summer is an eerie story perfect for reading under a full moon.
About the Author
---
C. L. Herman is the New York Times, USA Today, and indie bestselling author of atmospheric, magical novels, including the All of Us Villains duology, the Devouring Gray duology, and The Drowning Summer. They currently reside in Massachusetts with their partner and cat. To learn more, they invite you to follow them on Instagram @cl_herman, sign up for their newsletter, or visit them at clherman.com.
Praise For…
---
"The descriptions of the magic and hauntings are sensory delights.... Immersed in multilayered personal relationships and engrossing mysteries.—Kirkus

"Haunting and atmospheric, The Drowning Summer is a gorgeous exploration of what it means to forge our own path. With complex characters and a setting so vivid I could smell the salt air, readers will eagerly wade into this timely, eerie tale."—Rachel Griffin, New York Times bestselling author of The Nature of Witches

"Herman expertly pairs real world issues with the supernatural in this spooky mystery complete with a swoon worthy queer romance. Readers will be haunted by this beautiful and eerie book long after they finish the final page."—Jennifer Dugan, author of Some Girls Do and Hot Dog Girl

"A story of two lost girls trying to find their way back to each other after a broken friendship. With unforgettable characters, vivid imagery and lush atmosphere, this story will keep you guessing about what really happened to the tragic Cliffside Trio while you root for Mina and Evelyn to let down their guard and embrace their connection. If you love magic, true crime, and complicated friendships this book is for you!"—Kat Cho, internationally bestselling author of Vicious Spirits

"Herman's deft hand weaves a tale that's equal parts spooky and romantic. A ghost story for any season."—Mara Fitzgerald, author of Beyond the Ruby Veil and Into the Midnight Void

"[An] atmospherically told tale of the supernatural.... The author ticks a wide range of age-bracket and genre standbys—troubles with parents, a past mystery, and false accusations—but wider-world problems, including pollution, add layers and originality to the plot."—Publishers Weekly