Halloween Party Games: 50 Frighteningly Fun Family Activities to Play (Cards)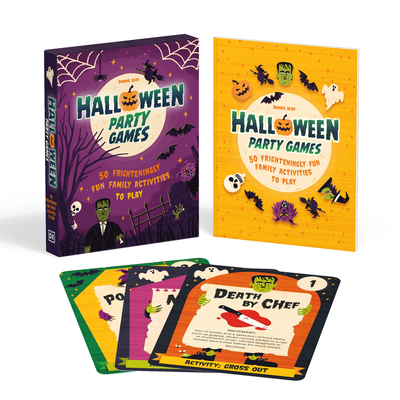 $19.99

Usually Ships in 1-5 Days
Description
---


Ranging from the spooky to the silly, once you've tried any of the 50 challenges in this brilliant book-and-card set it's sure to become a must for any Halloween-themed celebration.

Featuring 50 boredom-busting ideas that will inspire any ghoulish party or Halloween-themed games night. Not only will the cards keep the kids active, engaged, and laughing day or night, the games are fun for grown-ups to play, too.

Suitable to play in bigger or smaller groups, these games will bring any Halloween event to life. From Spooky Scavenger Hunts to collaborative games like Werewolf, this set is packed with fun – a must-have addition to any family games cabinet.
About the Author
---
Compiled by Dominic Bliss, a journalist and writer who regularly contributes to GQ, Men's Health, and National Geographic, amongst other publications. An adventure enthusiast and father of two, he is also the author of Camping Challenges.