The Distance: A Crime Novel Introducing Billy Nichols (Hardcover)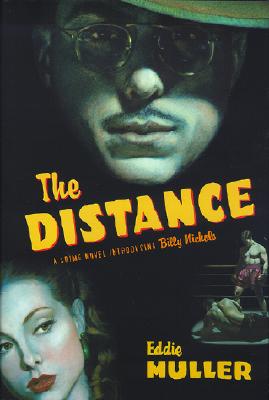 $25.00
Email or call for price
Description
---
It's 1948, an era when newspapermen were stars -- and San Francisco sportswriter Billy Nichols is no exception. Known as Mr. Boxing throughout the city, he is the West Coast's answer to Damon Runyon -- an insider's insider who plucks and polishes his pearllike stories from the nonstop hustle of the city's nightclubs, gambling dens, and ringside seats.
Billy Nichols is right where he wants to be, until he stumbles onto a shocking crime scene. Heavyweight boxer Hack Escalante has killed his manager, and for reasons Billy doesn't fully understand, he makes a spur-of-the-moment decision to protect the prizefighter. Soon Billy's in too deep, caught in a conspiracy of desire, deceit, and betrayal, and he sets off a chain of events whose consequences may cost him his beloved career -- and his life.
As Billy himself struggles to escape suspicion, he must square off against relentless police detective Francis O'Connor, carry on business as usual with his colorful cronies in the boxing world, and resist his overwhelming passion for a woman he dare not love.
Billy soon discovers that he's not the only yarn spinner in this nefarious netherworld: many of the characters inhabiting his well-honed newspaper columns have crafted their own alternative life stories, hiding scores of secrets. Whose story will emerge as "truth"?
As richly ambient as James Ellroy's "L.A. Confidential," this debut novel brilliantly brings to life another time -- when pride and professionalism are sometimes more important than life itself.