How Come I'm Always Luigi?: A FoxTrot Collection (Paperback)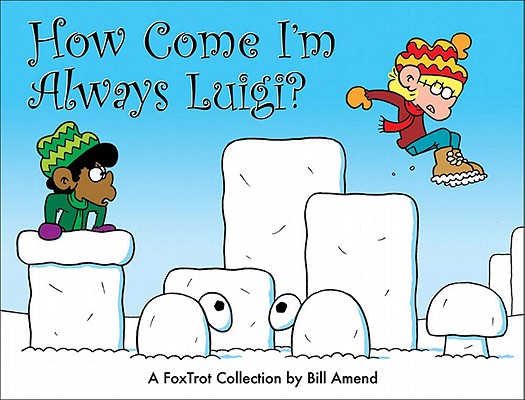 for information about purchasing this book, please contact orders@bookpassage.com
Other Books in Series
This is book number 32 in the FoxTrot series.
Description
---
'Even if you don't follow this delightful series in the paper (and you should, you know), you're in for a treat."
More About How Come I'm Always Luigi?

In 1988, a comic strip burst onto the funny pages of America's newspapers with attitude, wit, and a big dose of reality when it comes to family dynamics.

Today, FoxTrot is one of the most popular and lauded strips around.

How Come I'm Always Luigi? is the latest saga of the slightly off-center Fox family, parents Roger and Andy, teenagers Peter and Paige, 10-year-old brainiac Jason, and pet iguana Quincy. This new collection of cartoons continues their mishaps and misadventures as they battle with school, work, video games, and of course, each other.

Anyone who's ever experienced the trying turmoil of family life will relish this latest collection of FoxTrot-a strip that inspires laughs and instant identification like few others.
About the Author
---
Bill Amend was named Outstanding Cartoonist of the Year by the National Cartoonists Society in 2007. He creates FoxTrot cartoons for Sunday newspapers and maintains an online presence at foxtrot.com. He lives in the Midwest.