Love, Sex, and Awakening: An Erotic Journey from Tantra to Spiritual Ecstasy (Paperback)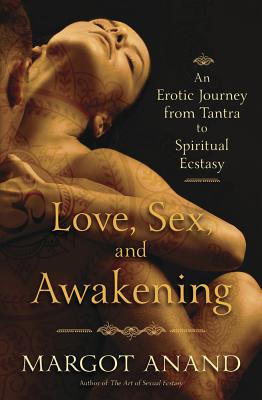 Description
---
A true virtuoso of Tantra and a brilliant star in the universe of erotic delights, bestselling author Margot Anand has led a life of sexual ecstasy and spiritual bliss. This book recounts her fascinating adventures and provides techniques and exercises to help you connect to the spiritual potential of sex and cultivate a deeper, more fulfilling love life.
One of the first teachers to bring Tantra to the West, Margot has explored the connection between sex, body, mind, and spirit with gurus around the world, including Timothy Leary, Alan Watts, Osho, and many more. Love, Sex, and Awakening shares her amazing stories and explores the answers to profound questions: What is Tantra? What does a woman need to realize her multi-orgasmic nature? What does it mean for a man to be a Tantric lover? What is awakening?
About the Author
---
Margot Anand is the bestselling author of five books on sexual tantra. Her groundbreaking book The Art of Sexual Ecstasy (Tarcher, Putnam) has been published in fifteen countries. Margot has been a guest on CNN, ABC, Nightline, and major TV and radio in ten countries. She has appeared in international press and magazines including Time, Elle, and Cosmopolitan. Margot has been on the teaching faculty of Dr. Deepak Chopra's programs, and has worked with Tony Robbins' couples' programs, Dr. Dean Ornish (nutritionist of President and Mrs. Clinton at the White House), and the Omega Institute.