Dundalk (Images of America) (Paperback)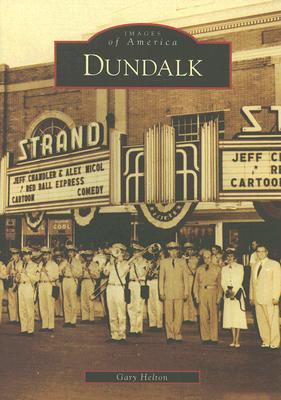 $21.99
Email or call for price
Description
---
Discover how Dundalk, Maryland, was born in 1895 and developed into a hotbed of industry and military activity.
Dundalk was founded in 1895 when an Irish businessman affixed a handmade sign to a newly constructed freight station, proclaiming the name of this Baltimore County community. From then on, the area's military and industry operations took off.The Pennsylvania Steel Company fired up its blast furnaces at Sparrows Point. Brickmakers Burns and Russell, whose firm dates back to 1790, began manufacturing on a 125-acre parcel near what is now Logan Village. During the War of 1812, British forces invaded Patapsco Neck and were repelled by local militia. People lucky enough to make Dundalk their home over the years have fond memories of Riverview Park on Colgate Creek, a popular family amusement park along what is now Broening Highway, and of playing and relaxing at William McShane's Maryland Swimming Club, which boasted first-rate clay tennis courts and a bathing beach.
More than 200 vintage photographs are included in this volume, assembled from private collections and the files of the Dundalk-Patapsco Neck Historical Society Museum. They feature current and former landmarks like Harbor Field, Fort Holabird, the Brentwood Inn, Todd House, Bay Shore Park, WAYE Radio, and the Lyceum Theatre. Equally important are the images of everyday people, many of whom impacted the community through their character and profession.