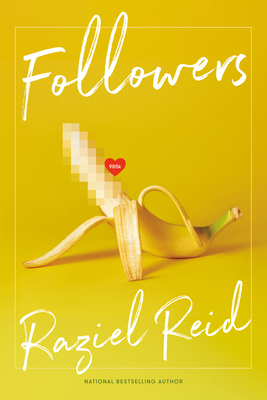 $10.99

Usually Ships in 1-5 Days
Description
---
A naïve teenager is thrown into the high-stakes, back-stabbing world of reality television in this gossipy, satirical romp, perfect for fans of reality TV.

After a disastrous date results in her arrest, sixteen-year-old Lily Rhode is horrified to discover her mugshot is leaked on a gossip website. Lily is the niece of Whitney Paley, a Hollywood housewife and star of reality show Platinum Triangle, a soap-opera-style docu-series in the vein of Real Housewives of Beverly Hills and The Hills, revolving around several glamorous families living in the Beverly Hills, Bel Air and Holmby Hills neighborhoods of Los Angeles.
     When Lily's mom kicks her out of their trailer home in the Valley, Whitney (Lily's mom's estranged sister) invites her to live with her, her movie-star husband, Patrick, and their daughter, Hailey. Lily is set up in the pool house and thrust into the company of reality-star offspring -- kids who are born with silver spoon emojis on their feed. Lily's cousin Hailey and the other teens have lived their entire lives on camera and are masters of deception, with Hailey leading the pack.
     As Lily learns from the Paleys how to navigate her newfound fame, she finds herself ensnared in the unfolding storylines. What Lily doesn't know is that she's just a pawn being used on the show to make the Paleys look sympathetic to viewers while distracting from on-set sexual misconduct rumors surrounding super hero dad Patrick Paley . . .
     Is Lily safe under Patrick's roof? Or will Lily be Patrick's downfall? If she isn't destroyed by Hailey first. When Lily catches the eye of Hailey's designated leading man Joel Strom -- it's war!
About the Author
---
RAZIEL REID's debut young adult novel, When Everything Feels Like the Movies, won the 2014 Governor General's Award for English-language children's literature, making him, at 24 years old, the youngest ever person to win the prestigious award. When Everything Feels Like the Movies, optioned for film by Random Bench Productions, is inspired in part by the 2008 murder of gay teenager Lawrence Fobes King. Published in 2014 by Arsenal Pulp Press, it has since been published in the UK by Atom Publishing with The Telegraph listing it as one of the best YA novels of 2016, and in Germany by Albino Verlag. It was selected for inclusion in the 2015 edition of Canada Reads, where it came in second place. It was also nominated for a Lambda Literary Award for LGBT Children's/Young Adult Literature, and for Publishing Triangle's Ferro-Grumley Award. Raziel is also the author of Kens. He lives in Vancouver and LA.
Praise For…
---
One of CCBC's Best Books for Kids and Teens, Fall 2021

"The celebrity gossip style will make Followers a hot item on school library shelves or on ebook downloads. Highly recommended." —CM Reviews

"If you can name one of Lisa Vanderpump's restaurants or hum a bit of Money Can't Buy You Class, you will be entertained by this fun, saucy and gossipy book." —Vancouver Sun

"There aren't a lot of YA satires, but readers looking for one will do no better than Reid's latest." —School Library Journal