H3 Leadership: Be Humble. Stay Hungry. Always Hustle. (Paperback)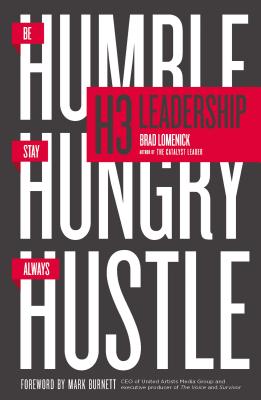 $17.99

Usually Ships in 1-5 Days
Description
---
The patterns we cultivate shape the person we each become.
Be Humble. Stay Hungry. Always Hustle. These powerful words describe the leader who is willing to work hard, get it done, and make sure it's not about him or her; the leader who knows that influence is about developing the right habits for success.
Brad Lomenick, former president of Catalyst, shares his hard-earned insights from more than two decades of work alongside thought-leaders such as Jim Collins and Malcom Gladwell, Fortune 500 CEOs and start-up entrepreneurs.
Operating within the framework of three core character qualities - humble, hungry, hustle - Lomenick identifies 20 essential leadership habits that help readers embody those qualities, including:
Staying open and sharing the real you with others
Owning your convictions and sticking to your principles
Developing an appetite for what's next
Pursuing innovation by staying current, creative, and engaged
Demanding excellence by setting standards that scare you
Fostering collaboration with colleagues and competitors
Offering practical steps to embrace these habits, H3 Leadership provides a simple but effective guide on how to lead well in whatever capacity the reader may be in.