Dr Faustus (New Mermaids) (Paperback)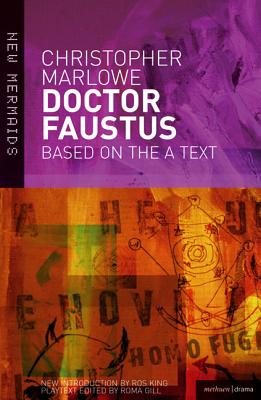 for information about purchasing this book, please contact orders@bookpassage.com
Description
---
'...make me immortal with a kiss'
Doctor Faustus is a play about desire: for the best in life, for knowledge, power, material comfort, and influence. Faustus sells his soul to the devil hoping to learn the secrets of the universe, but is fobbed off with explanations which he knows to be inadequate. He is obsessed with fame, but his achievement as a devil-assisted celebrity magician is less substantial than it was previously as a scholar.
Marlowe's most famous play is a tragedy, but also extremely funny. It involves hideous representations of the Seven Deadly Sins, and of Helen of Troy, the world's most beautiful woman. With its fireworks and special effects, it was one of the most spectacular and popular on the Elizabethan stage. Yet, ever since Marlowe's death, it has been regularly rewritten. Its mix of fantastical story, slapstick, and raw human emotion still arouses conflicting interpretations, and presents us with endlessly fascinating problems.
This student edition is based on the earlier so-called A-text of the play, with the B-text scenes included in an appendix. It contains a lengthy Introduction with interpretation of the play in its historical and cultural context, stage history, discussion of the complex textual problems, and background on the author, date and sources.
About the Author
---
Ros King is Professor of English at the University of Southampton, and Director of the Centre of Medieval and Renaissance Culture. She is author of several books including The Winter's Tale, for Palgrave's Shakespeare Handbook Series and editor of Comedy of Errors for Cambridge's New Shakespeare Series.