Diversity Is Tape (Paperback)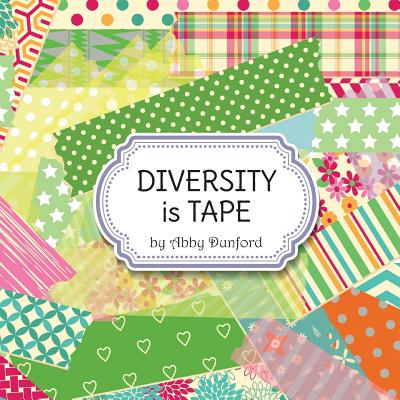 $9.99

Usually Ships in 1-5 Days
Description
---
Like people, tape comes in many shapes, sizes, and colors. Diversity is Tape.
Learn about diversity and differences through the eyes of a 3rd grader, who shows us that differences make the world a better place. Life is more fun with diversity.
From the author: "When I was in the 3rd grade our teacher ask us to write about "Diversity". I was not even certain what DiVerSity was. We discussed it and she then asked us to write about DIverSIty using a "meadow for", but surely everyone knew what a "meadow" was for. So with more explaining, I learned that she meant a "metaphor".
I have worked with my Dad on many "projects" around the house and learned much about woodworking, painting, gardening tools and tape. While painting I noticed we had many kinds of tape... blue tape, white tape, black tape, red tape ... some tape would stick really well... other tape would peel right off.... and this is why tape became my "metaphor"
as I wrote about "diVERsity"...just as I have varied the spelling of the word with lower and upper case letters to illustrate diversity..."
Tape, in Diversity is Tape, is a symbol for diversity...
There are so many differences that make us wonderful and this book is a very colorful and fun way to learn about how differences are a good thing.
Grab your copy now