Chasing Mercury: In the time of Mercury Poisoning Loving Someone Enough to Let Them Go is for Cowards (Chasing Mercury Toxic Trilogy #1) (Paperback)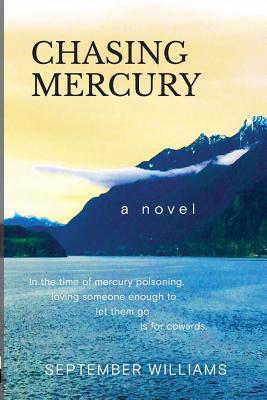 Description
---
An epileptic black ballerina and a Powwow dancer, whistleblower journalist meet in the Montreal airport. They are both performing at an international youth festival in Berlin, 1973, Cold War Berlin. During a long layover in Z rich, he takes the ballerina to a Swiss Bank. Speaking French, the Powwow dancer deposits many thousands of dollars into his numbered account to which he adds her name, providing no true explanation. Is she an accomplice--or is this just love in the time of mercury poisoning?
Chasing Mercury is a romance-suspense-memoir inspired by the events leading to the Minamata World Convention on Mercury, ratified and entered into force August 16, 2017. Spanning three continents, the story covers decades and the world's waters. The novel connects human rights, environmental justice and romance. Chasing Mercury is the first in a series of three books in the Chasing Mercury Toxic Trilogy.
Chasing Mercury is... "a beautifully written international story of love and adventure... an exploration of deepest emotions pulling you headlong into a journey leaving you waiting eagerly for the next book in the series... the best of the romance genre, wrapped in an introduction to human and environmental rights...a lyrical, erotic and embodied prose of resistance and resilience..."