Fires of Jubilee (Paperback)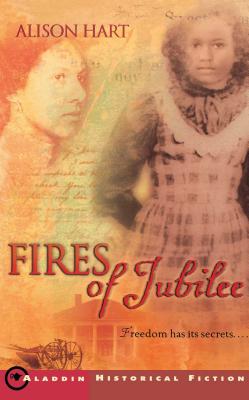 $9.99

Usually Ships in 1-5 Days
Description
---
ABBY IS FREE FROM SLAVERY BUT NOT FROM THE SECRETS OF HER PAST...
It's 1865 in the conquered South and things are not as they were before the war. Thirteen-year-old Abby Joyner still lives on the plantation where she was raised but she and her grandparents are free now and continue on for a small salary.
One thing is the same as it has always been, though -- Abby does not know what became of her mother. Why won't anyone tell her? Abby is determined to find the truth behind her disappearance. But answers are few and she is about to discover that, like freedom, the truth is harder to come by than she could have imagined.
About the Author
---
A Virginia author of more than twenty-four novels for children and teens, Alison Hart is an avid horse rider who loves a good mystery.