Secrets To Lasting Love: Uncovering The Keys To Lifelong Intimacy (Paperback)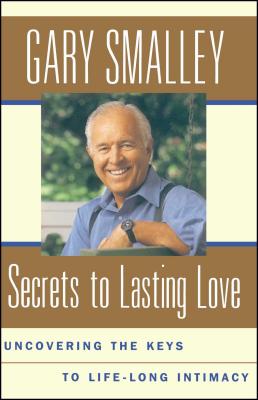 $16.99

Usually Ships in 1-5 Days
Description
---
Gary Smalley is one of the world's foremost speakers and experts on love and relationships. His gift for helping couples create more meaningful communication and deeper understanding so that they can establish an unwavering bond is the inspiration behind
Secrets to Lasting Love,
the culmination of Smalley's decades of work. In it he outlines the three essential skills that move couples to the highest levels of intimacy:
Respect your spouse for all of his or her individual qualities and differences from you.
Communicate with each other in a way that moves conversations into deeper realms of understanding.
Renew and recharge your spouse emotionally, mentally, physically, and spiritually -- constantly.
It is not easy to recognize and then apply these skills. But
Secrets to Lasting Love
shows everyone how to do just that, so they can reach what Smalley calls the fifth, or ultimate, level of intimacy -- where there's a marital bond strong enough to withstand the inevitable highs and lows of life. With Gary Smalley, you will have the tools to create a heightened sense of commitment that will allow you to reach your spouse's heart and spirit.
About the Author
---
Gary Thomas Smalley was a family counselor, president and founder of the Smalley Relationship Center and author of books on family relationships from a Christian perspective.