Hotel of the Saints: Stories (Hardcover)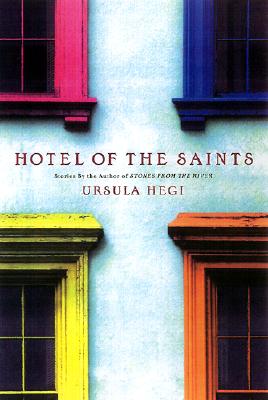 $23.00
Email or call for price
Description
---
The bestselling and acclaimed author of "Stones from the River" and "The Vision of Emma Blau" renews her reputation as an extraordinary writer of short stories in this first collection in more than a decade.
With her passion for storytelling and her elegant prose, Ursula Hegi balances us on that magical border where laughter and sorrow become one. She knows the language of pleasure, the language of grace, the language of grief.
A writer of great insight and imagination, Hegi manifests her bold range of vision as she enters the perspectives of lovers and loners, eccentrics and artists, children and parents: a young man waits in a hospital room with his father, who has received the heart of a twenty-seven-year-old woman; a musician tries to protect her daughter from loving a blind man; a seminary student yearns for the certainty of faith that belonged to him as a boy; a woman transcends her embarrassment for her first love, who has tripled in size; a feud between two brothers contaminates and redeems their hometown.
Ursula Hegi's bicultural background enriches these eleven vibrant and luminous stories that are set in Germany, Italy, Mexico, and the United States. From within this geographic diversity emerge common themes as Hegi's characters take risks in searching out the unique place where faith thrives for each of them -- a run-down hotel, the currents of Cabo San Lucas, an animal shelter, the embrace of an ex-convict. For Hegi's characters, foreign territory can be a continent away or in the same neighborhood -- even the same bed. They come startlingly alive in these poignant tales because her lyricism gives them a moving intensity. Time and again she delights thereader with a perfect image, the elegance of the language, and her art as a storyteller. The range of "Hotel of the Saints" is vast, and the stories that comprise it illuminate the truths of the heart.